Roman Citizen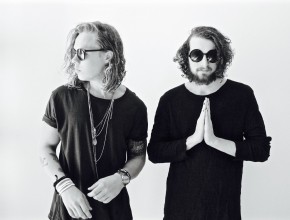 Roman Citizen is a two piece Alternative Pop Rock band formed out of Seattle Washington. The group consists of Mitch Luther (Vocals & Guitar) and Jordy Jamison (Drums). Their debut 6 track EP 'Indigo' was released March 2015 and they are currently in the studio finishing their second EP 'Blood On Tap' on the east coast of Australia.
The band formed in early 2015 out of Seattle Pop Rock band 'Adventures In Wonderland' by Luther and Jamison and have since been touring the west coast of America. Plans in 2016 to tour their new record in Australia are underway before their return to America shortly after.
The members met early 2013 when Mitch moved from the Sunshine Coast Australia to Seattle Washington with the intent of starting a band. After 3 years of playing together in different bands, Roman Citizen is the culmination of dreams for their music career.
// Facebook // Twitter // Soundcloud // Youtube // Store